The school room is set. All of the curriculum is laid out and waiting for your kids to dig in. But, have you mentally prepared yourself for the new homeschool year?
Make a plan
This may seem like a no-brainer, but sometimes it can mean the difference between a smooth first day and a day full of frustration. Sure, you know what curriculum you're using. You may even have the entire week already planned out on paper. But, having your materials all ready for you is something that I tend to struggle with.
Before our first day of school, I need to make sure to really look through the curriculum and make sure I know the lay out of it, especially if we're using something new. I need to make sure I have all of the supplies for the lessons (nothing is worse than opening your science or history lesson to realize you don't have the supplies in your house for the science experiment or history diorama!). Making sure you know what you're about to do on that first day makes it go more smoothly for everyone.
Have a back to school (or not back to school) party!
This is my kids' favorite part of our first day back to homeschooling! I've started a tradition of making a back to school breakfast for my kiddos. I make M&M breakfast muffins with cream cheese frosting (not the healthiest…but it's only once a year). I also decorate the kitchen with place settings, centerpieces, a banner…whatever I can find around the house and have time to put together the night before.
This part can be super simple and super fun. You don't have to do anything grand, but you can also go all out and get the kids a new pair of PJs (because that's everyone's homeschool uniform, right??) and have a big back to school bash at home (or "not back to school" bash, because after all, we're not going to "school"). It gets everyone in the back to school spirit and starts the day off in a great way.
Read something encouraging
There are so many great books out there to encourage homeschool moms! Whether it's a book on your specific homeschool method, an article you've found online, or a something more general on motherhood and raising your kiddos, read something that makes you feel good. Read something that makes you feel like you can be super mom.
One of my favorite books to read is Teaching from Rest by Sarah Mackenzie. It's just such a sweet encouraging book that's helps me remember why I want to homeschool in the first place. Which brings me to…
Remember why you homeschool in the first place
This is so important! There are days you may struggle. It's important to go into the new school year realizing that homeschooling isn't all daffodils and butterflies. It is hard work for both you and your kids sometimes. But, remember why you homeschool. Maybe even write your "why" somewhere you can see it on a daily basis.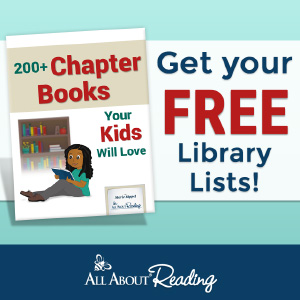 There are days you may feel burnt out. There are days that are just down right terrible, horrible, no good very bad days. Your kids' attitudes may be off. YOUR attitude may be off. Remembering why you want to do this in the first place, why this choice is the best for your family, always helps to bring me back down to earth and know that even if we're having a bad day, tomorrow is a new day. His blessings are new every morning (and thank the Lord for that!). Also remember that for every bad day, there will be a handful of good days to go along with it. I rarely remember the bad days, but treasure those sweet memories of the good days forever.
What else do you do to prep for the new homeschool year? I'd love to have you join me in my online homeschool community, and also see how you prep in the comments below!
Want more tips and resources for starting off a new homeschool year? Click the image below!